FLOOR PLATE - LEVEL 1
Street level access to shared amenities: covered garage parking, interior courtyard and 3 eateries at corner of E MLK Blvd & Leona Street.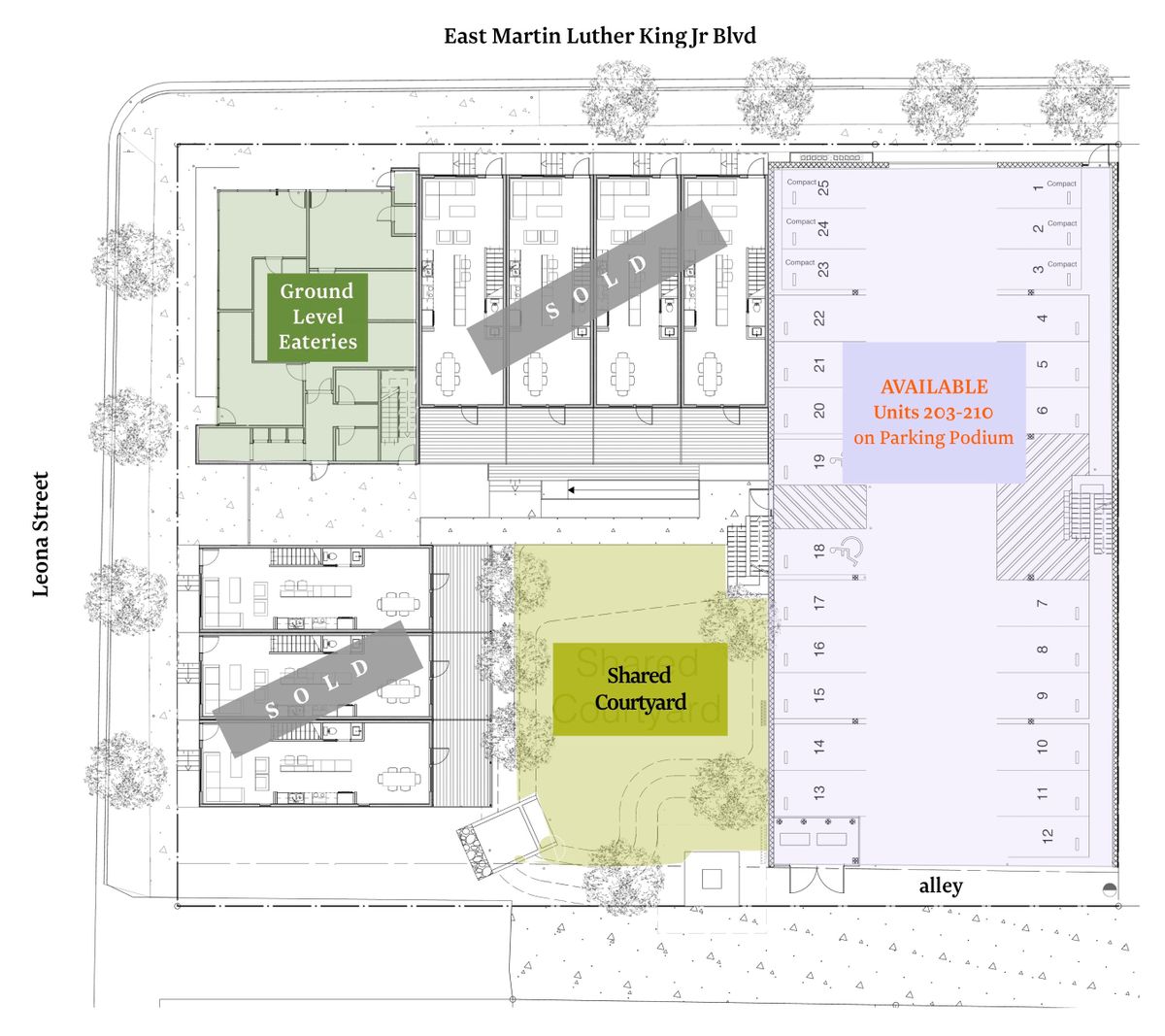 FLOOR PLATE - LEVEL 2
One Bedroom & Two Bedroom units available on podium above parking garage. Entrance located on Level 2 deck. Each unit has individual entry with porch.